The User-Friendly Visitor Management system
Track and manage all your visitors, staff and contractors from one centralised system, improving safety and compliance onsite.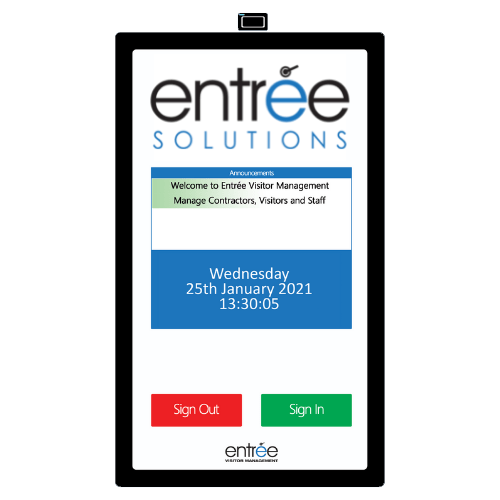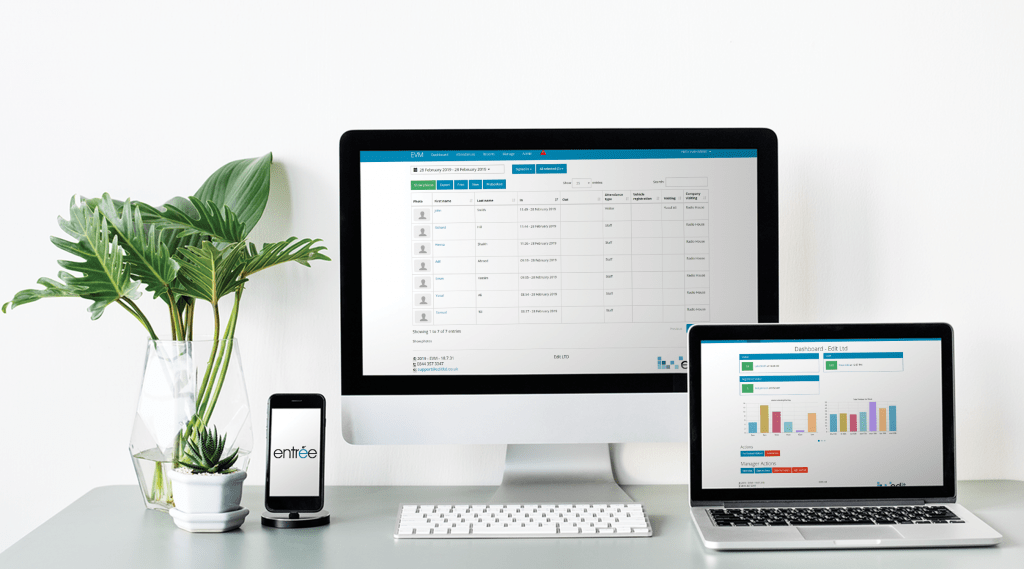 Welcome visitors, staff, contractors and pupils with a user friendly, efficient digital sign in solution. Our visitor management system will help improve safety and compliance onsite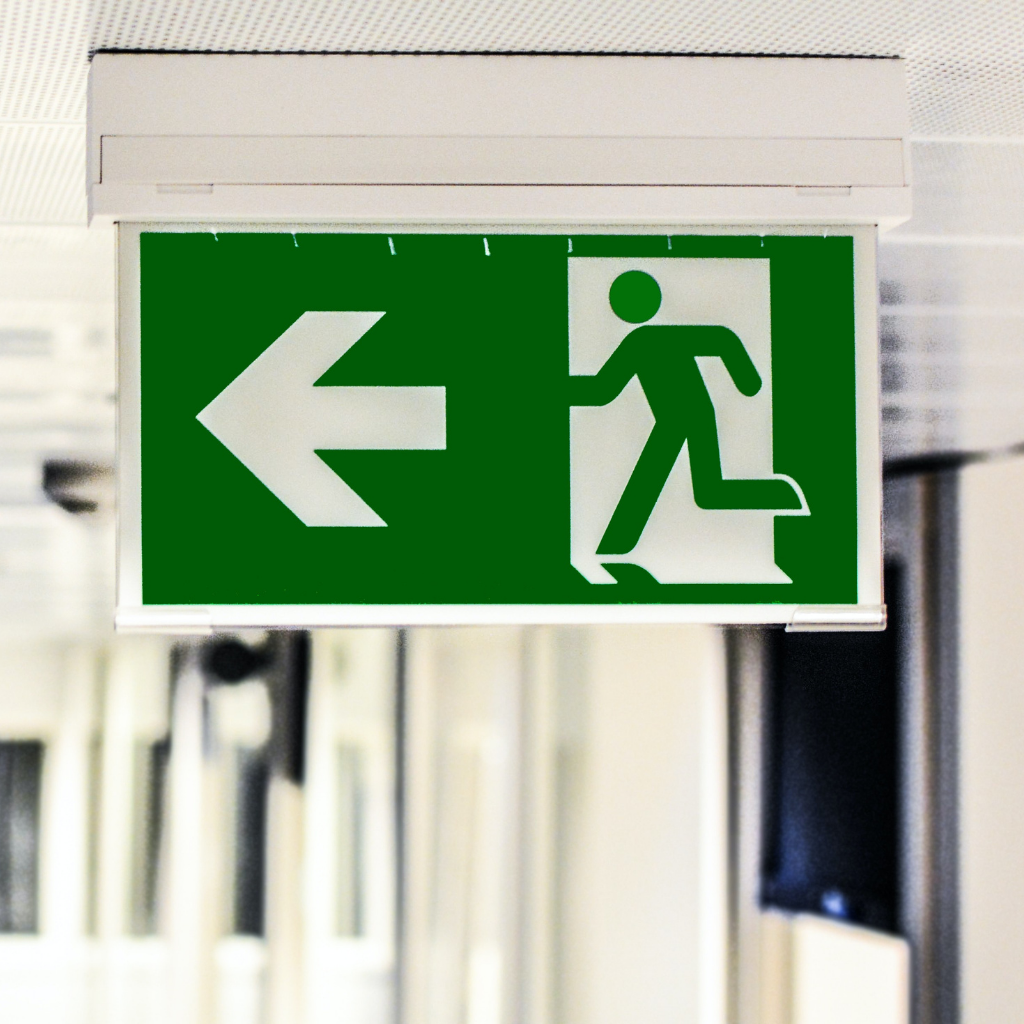 Have a safer & smoother fire evacuation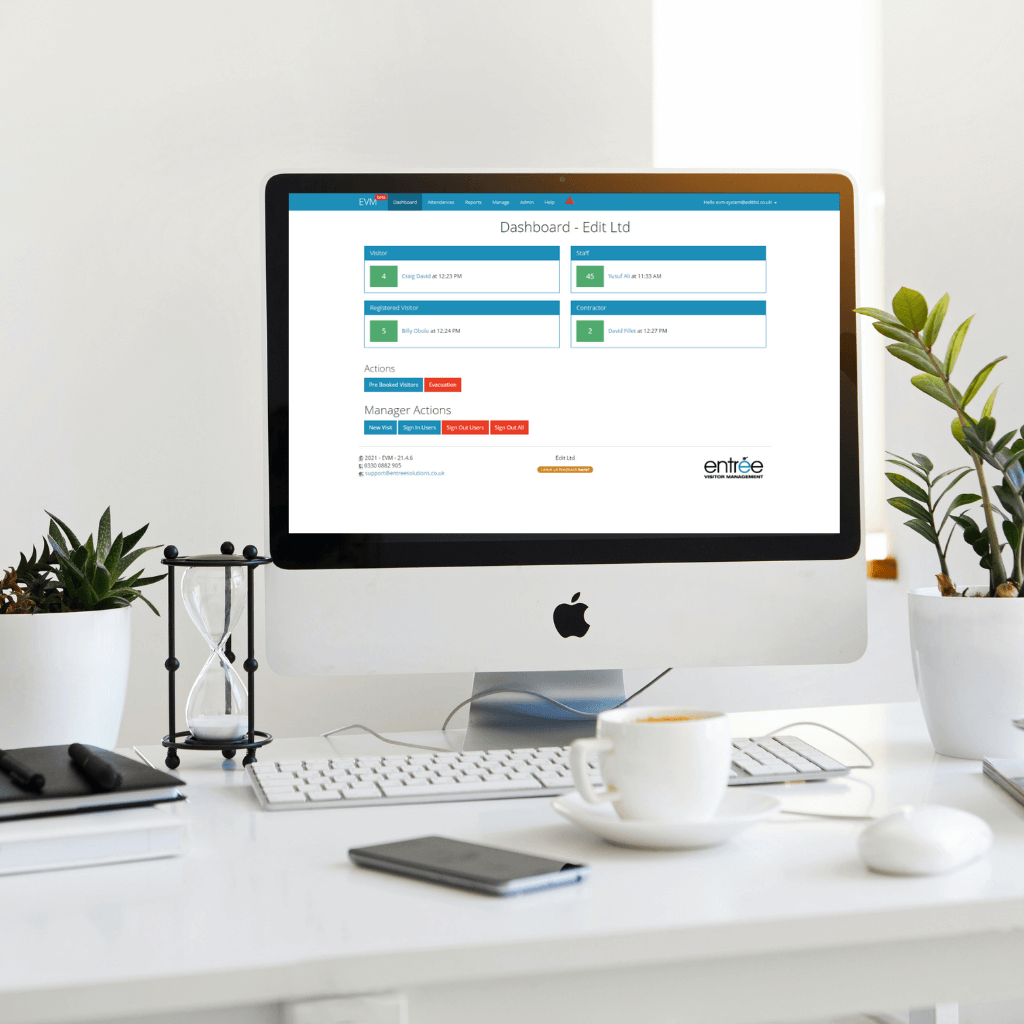 Access accurate instant data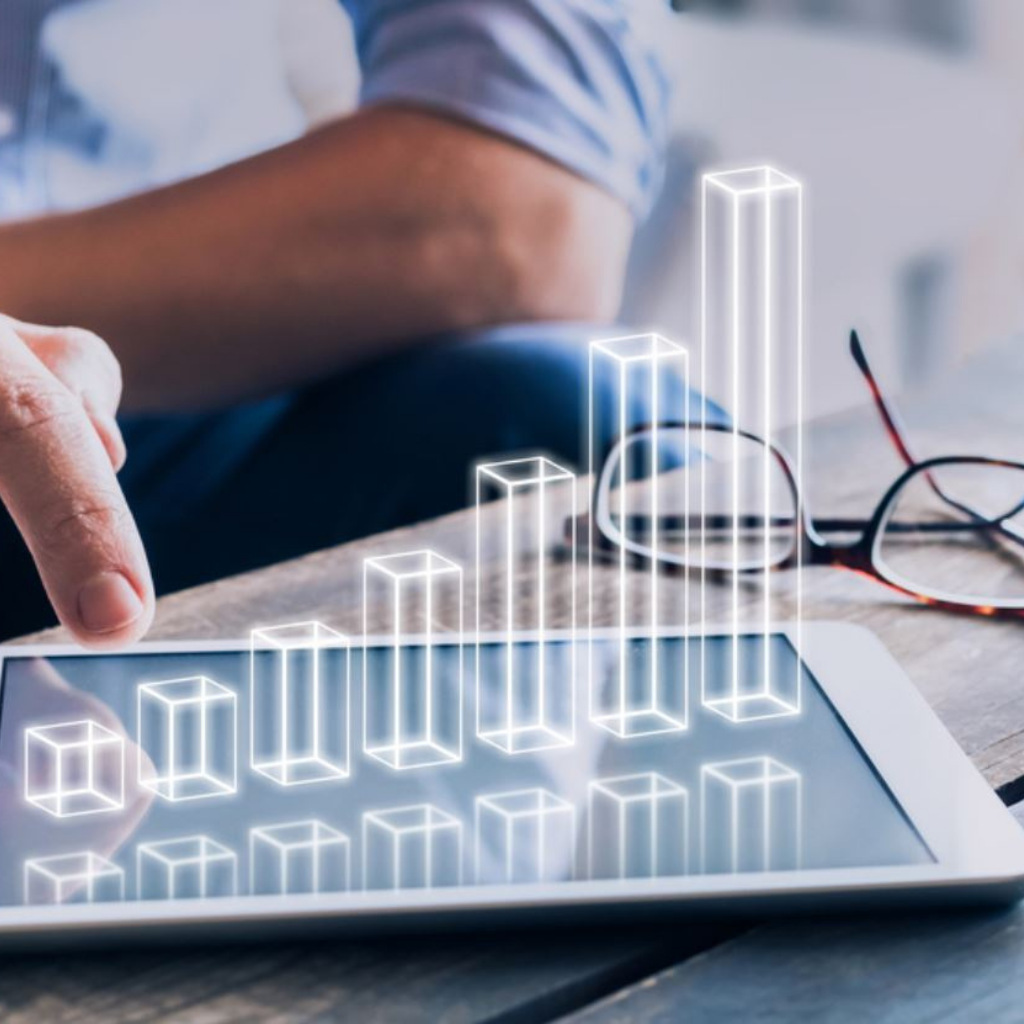 Save money with self-adhesive Id badges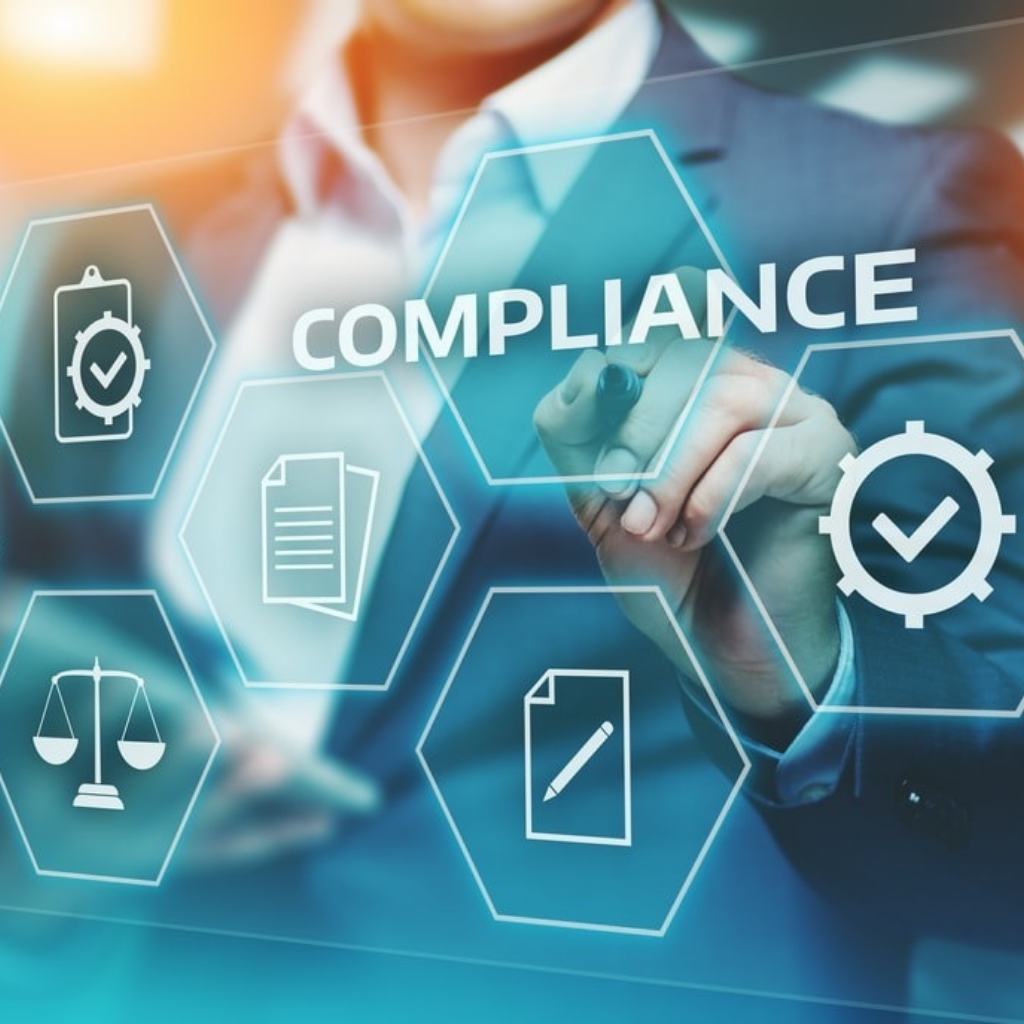 Allow your visitors, contractors and staff to seamlessly sign in using our contactless solution, providing a hygienic and safer way to sign in. Upon arrival the individual can simply  scan the QR code that is presented on the front screen of the system using their mobile device. This will take them to a webpage in which they can quickly sign in, without needing to touch the Entrée Solutions screen.
Upon arrival present the individual with a digital agreement to enhance compliance onsite.
Visitors and contractors can read, review and sign your disclosure agreements, GDPR messages and health and safety documents with  ease. With digital documents you reduce the amount of paper work as well the risk of losing important documents. Our system stores all data safety and securely giving you peace of mind. 
Minimise the risk of spreading infectious diseases, and protect your visitors and staff.
Screen your visitors before they enter onsite by asking a number of questions to determine if they are healthy enough to enter onsite, helping to reduce the spreading of diseases such as Covid-19. 
Book your free demonstration...